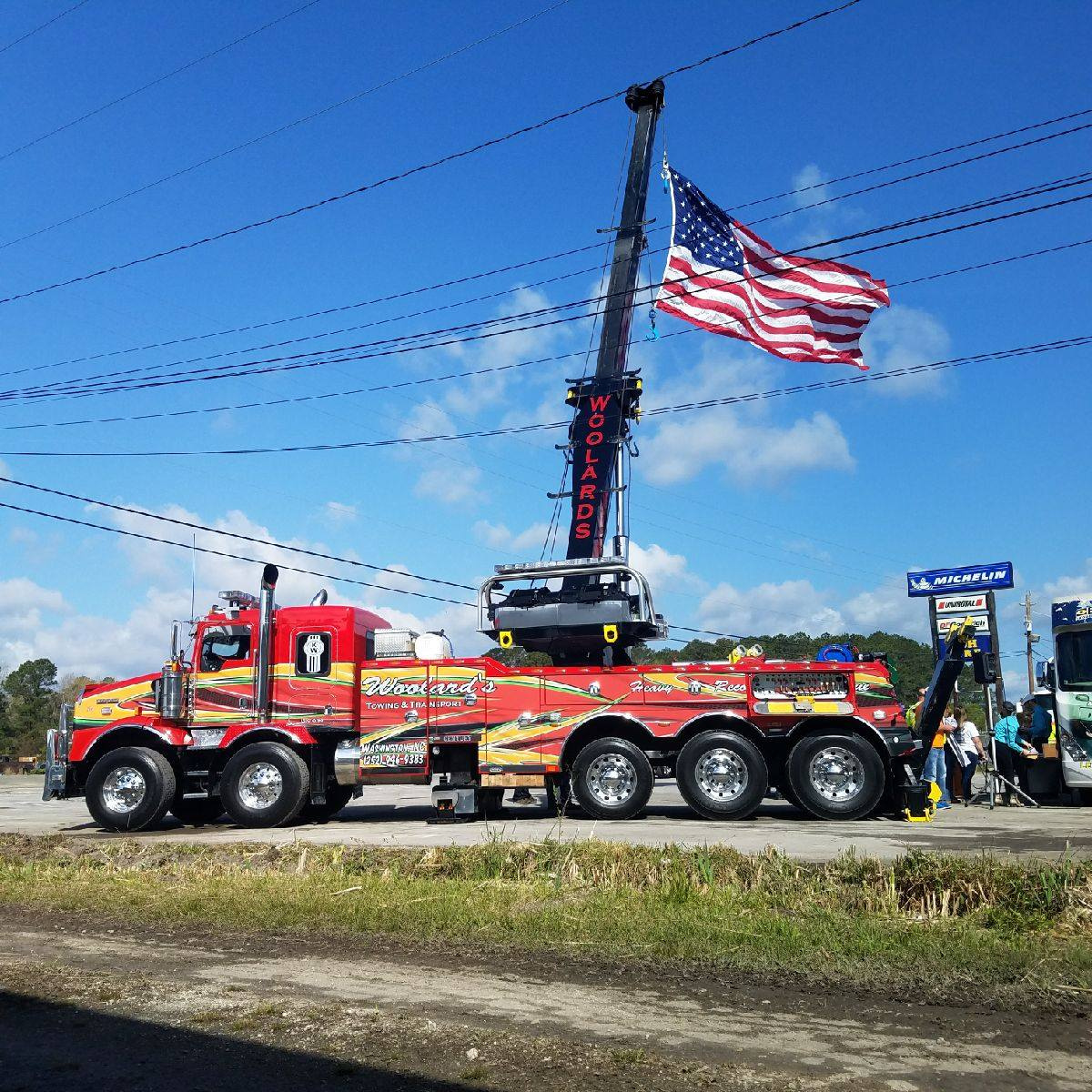 Woolard's Automotive of Washington, NC 27889 is proud to offer the following services in Eastern North Carolina. Please feel free to contact us with any questions or special requests that you may have. Thank you for your interest and your business!
- 1 50-Ton Twin Steer Rotator
- 2 Large Heavy-Duty Wreckers
- 1 Medium Duty Tandem Rollback
- 1 Off Road Heavy-Duty Wrecker
- Certified Escort Drivers and Vehi
cles
- Emergency Response Trailer
- Accident Recovery and Cleanup
- 24-hour Towing and Recovery Services
- Diesel Truck Repair with an 8-Bay Service Garage
- Able to Haul any Equipment Including Forklifts, Dozers, Cranes, and more
- Ability to Obtain any Necessary Permits
- Can Tow Any Size Vehicle - Cars, Trucks, Dump Trucks, Tractor/Trailers, etc.
- Fenced In Secure Storage Lot
- Well Trained Staff of Operators and Mechanics
- Towing and Hauling Services for Local and Long Distance Needs